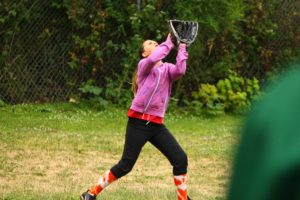 ABOUT CAMP
East Bay BALL Summer Camp is an ideal summer option for all kids ages 6-12 who love baseball and outdoor playtime! The camp is dedicated to improving the skill level and increasing the enjoyment of baseball for the youth of Oakland and surrounding East Bay communities.
Our 2018 camps will be at Caldecott Field (also known as the North Oakland Sports Complex). Unless otherwise noted, each one-week session runs Monday through Friday from 9am to 4pm, with limited, private on-site after-care available with one of our senior staffers until 5pm for a cost of $10 per hour. Please indicate your need for aftercare in the comments section during the online registration process.
BALL campers will receive hands-on instruction in all aspects of the game from our knowledgeable and enthusiastic staff. Mornings are devoted to drills and instruction; organized games take place after lunch. Each camper should bring their own glove, a water bottle, and a bag lunch – all other equipment will be provided.
In addition to fun-filled days of age-appropriate instruction and games, campers will receive a t-shirt and camp photo as part of their registration package.
ABOUT US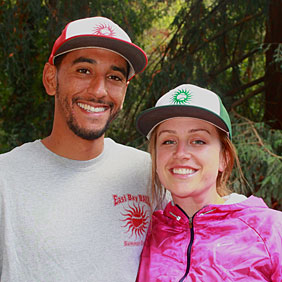 BALL Summer Camp was founded in 2006. We recruit some of the finest young players to grace East Bay diamonds in recent years to be part of the camp staff. Many staffers have been recognized for their achievements on the ball field, and are current or former players at Berkeley High, Bishop O'Dowd, Head-Royce, Piedmont, Oakland Tech, Skyline and St. Mary's high schools. All have demonstrated proficiency, patience and a passion for sharing their baseball knowledge and love of the game with younger players.
BALL Camp's co-director and on-site supervisor is Jared Crayton-Thomas. He is an East Bay native, a baseball enthusiast and accomplished ball player himself. Jared is a seasoned teacher in Oakland public schools and has coaching experience in the Berkeley High baseball program and the Encinal High basketball program. A veteran member of BALL Camp's management team, Jared is the glue that keeps our operation running smoothly every single day.
Stephanie Krutsch is BALL Camp's co-director. Stephanie, a Minnesota native, has been a Playworks Coach and a teacher in the Oakland public schools. An avid sports fan and former soccer player, Stephanie works behind the scenes supporting day-to-day operations.
Registrar Jeni Paltiel is an experienced customer service person and frequent school and community volunteer. She knows the ins and outs of registration and camper dynamics both as a co-founder of the online registration tool Sportability and as a mom of three athletes and campers of her own.
BALL Camp founders Scott Bonzell, a veteran Oakland Little League coach, and his wife, Debbie, have three sons and are active in a variety of local school and sports organizations.